Developing Tomorrow's Solutions Today
100+
Fortune 500 Companies
Noah Chemicals is led by a core management staff with over 100 years of combined experience in specialty chemicals. This expert team provides best-in-class solutions for products and materials including:
Inorganic
Metal Salts
Ceramics
Rare Earths
Alkoxides
Intermetallics
Evaporation Materials
Reagents
Metals
Noah is one of the country's largest producers of custom compounds, utilized for everything from research to manufacturing. Our technical staff is on hand to collaborate with clients on their specific requirements, providing custom synthesis, consulting and technical information services.
The Supplier of Choice to Fortune 500 Companies, Government Agencies and Independent Laboratories
Noah Chemicals is the trusted chemical solutions partner for a broad range of clients, from Fortune 500 companies like General Electric, Dupont and 3M to U.S. Government agencies including NASA and the Department of Energy. We also work closely with small laboratories and business startups. Noah manufactures an extensive list of research chemicals to scale, and we're a proven leader in creating custom products used in new and emerging technologies.
Every client relationship we maintain is governed by the Noah Standard – our commitment to quality, innovation and transparency.
Unmatched Chemical Quality and Purity
In the chemical field, purity isn't just an industry requirement; it's a crucial component in the efficacy and success of a given product. Even the smallest impurity in your materials can result in a product that is useless or even dangerous.
At Noah Chemicals, many of the chemicals that we use in our products are manufactured right here in our facility. Others are sourced from some of the world's most trustworthy chemical suppliers and can be fully traced to their origin. Regardless of where they come from, our materials are rigorously tested to ensure the highest level of quality and purity, in keeping with the Noah Standard.
Noah is certified to ISO 9001:2015 and all of our products are manufactured in purities ranging from 99% pure up to 99.9999+% pure and beyond, and includes meeting or exceeding national specifications for ACS, USP-NF and the FCC.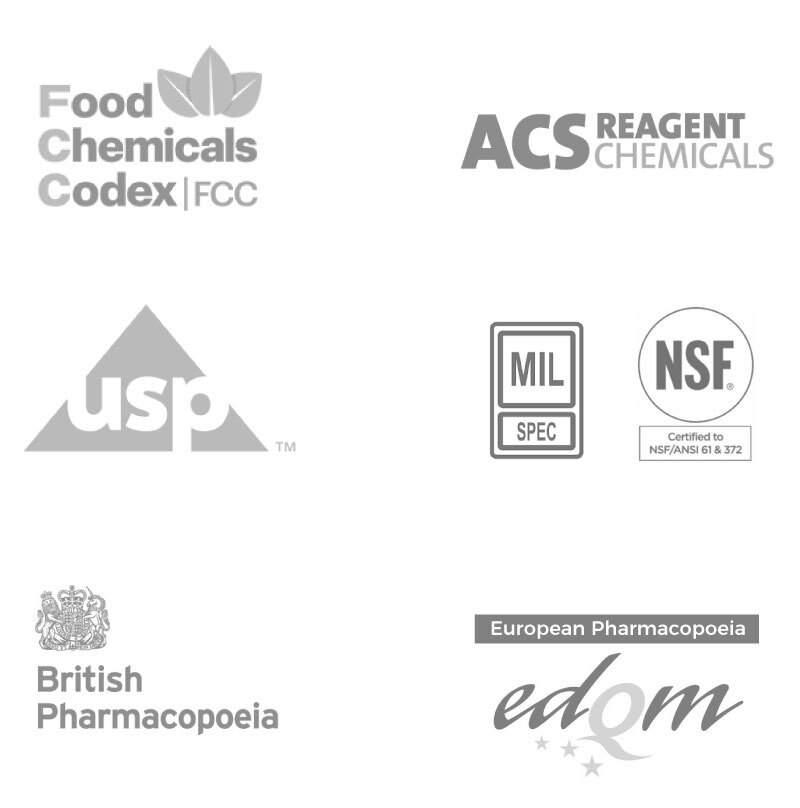 Often, a research or pilot plant facility requires a special product or group of products. This can occur when there is a lack of commercially available material suitable for a special application, or if a new product or process is under development.
A trusted name in the chemical manufacturing industry for over four decades, Noah Chemicals is a proven provider of custom solutions that meet the specific needs of our clients. We also offer consultative services and technical assistance during the development process, as well as scaled-up quantities of these special-quality materials further in the production lifecycle. In doing so, we give our clients the ability to develop pioneering solutions – without limitations.
Our Dedication to Ecological Responsibility
Noah Chemicals is committed to environmental sustainability. We recognize the growing demand for safe, ethical chemical materials that maximize efficiency while reducing or eliminating waste. To that end, we continually strive to develop processes that meet or exceed global regulatory standards for environmental compliance.
Our belief in the importance of green chemistry is a fundamental aspect of the Noah Standard – our mission to deliver innovative, high-quality solutions that benefit our customers, our industry and our planet.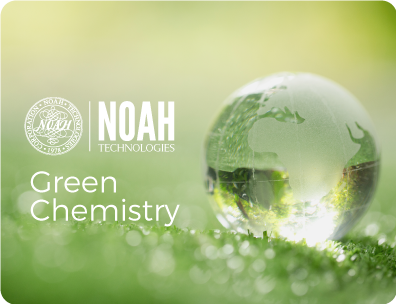 Case Studies and Chemical Insights from Noah
Discover perspectives from industry experts around digital transformation, trends, innovation, operations – all to help you determine your best path forward.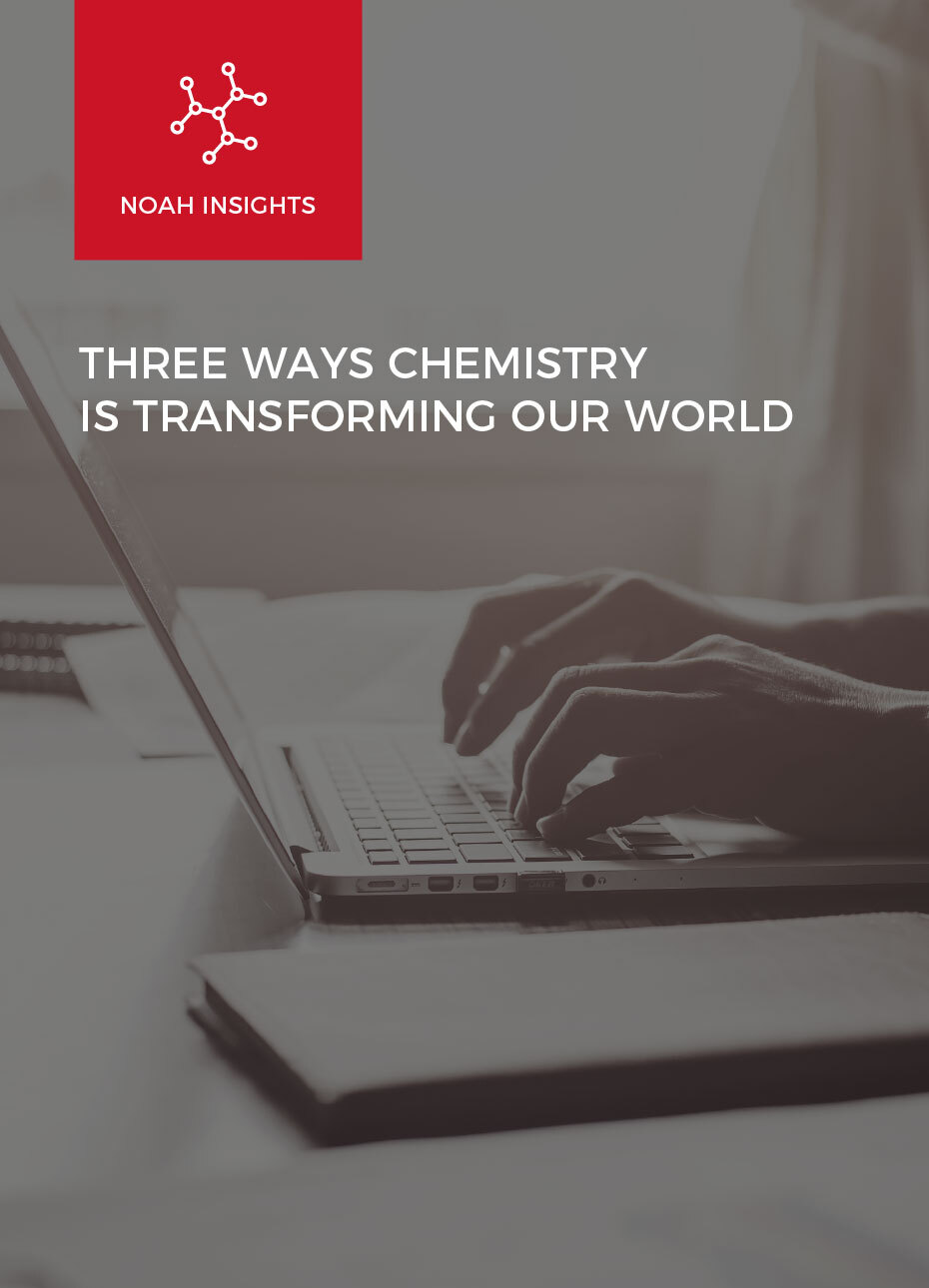 How chemistry has impacted modern society
Chemistry has shaped the world as we know it today. Our lives revolve around chemicals. There are those that are harmful, and there are those that are not. Both harmless and harmful ones can be exploited to bring in something useful. In the modern world, scientists have discovered ways of improving our lives by using Applied Chemistry.
Work with Us
Begin your partnership with Noah Chemicals and put our expertise to work at solving your most complex chemical challenges.